These nine works were featured in an Online Viewing Room
​ 

at LAUNCH F18 from Nov 11 - Jan 13, 2022.
Click on the above image to visit the Viewing Room.
​​​​​​​
Click on the above images to enlarge.
All works were made in 2021, using Primsacolor pencils on paper.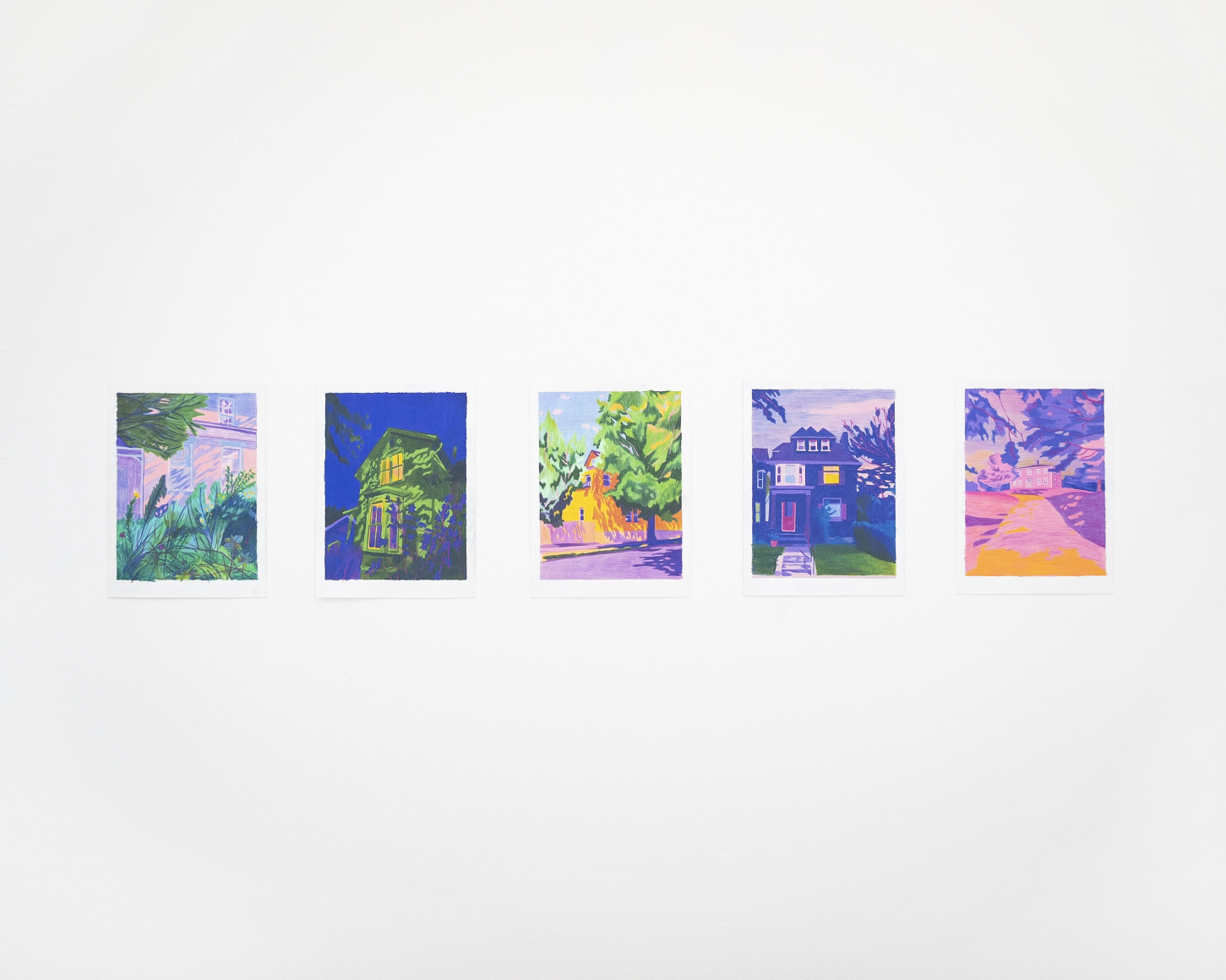 LAUNCH F18 is delighted to present Opal Cloudlet, a new online viewing room by Austin based artist, Tim McCool.  This special presentation features a selection of recent works on paper, focusing on McCools ongoing series of suburban landscapes. Opal Cloudlet opens on November 11, 2021 and remains on view until January 13, 2022.
"These works were completed in the period after spending a summer in Pittsburgh, my hometown. The images were gathered from a long drive from Pittsburgh to my new home in Austin, and includes locations from both towns as well as Lawrence, Kansas. This type of work stems from my many walks outdoors around the various neighborhoods in which I've spent time during the pandemic." 
- Tim McCool
Opal Cloudlet focuses on nine recent works on paper by McCool, highlighting the artists snapshot like observations and captured moments within suburban landscapes. Throughout his travels across the United States, McCool observed and documented neighborhoods and landscapes that he came across on many of his pandemic walks or travels.  Pulling from these scenes as he experienced them, McCool marked the emotional impressions of the world around him. Pushing the vibrancy of the colors within the pieces themselves, McCool's intent was to emotionally document these fleeting moments and capture the feeling within them, beyond the stillness of the photographic reference.
From day to day, and from scene-to-scene, McCool chronicles the impactful moments he experiences within the world.  While striking a deeply personal connection to these moments, these nine works on paper also capture a glimpse into modern life, and momentary quietness he places the viewer in.  Looking through McCool's lens, he leads the viewer to a time, a place and a feeling that feels like a beautiful secret.